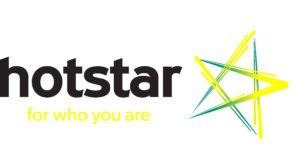 Greetings readers! As 2017 rolls to a conclusion, hopes are always high for what the upcoming year might hold. This remains true on many fronts, but for this reviewer, it's all about movies (and perhaps a little recreational TV on the side!). Here and there over the years, I have written articles supporting entertainment efforts and/or causes they promote, and something new has this way come! What is one entertainment medium showing massive promise along with providing the U.S. with a healthy dose of and, for that matter, introduction to Indian movies, TV, and live sporting events among other quality artistic endeavors? That would be us.hotstar.com!
Premiering  back on December 10th with the first ever collaboration between TED Talks and prime India network Star India, Bollywood megastar SRK (Shah Rukh Khan to the uninitiated) hosted a live event called "TED Talks India Nayi Soch" which debuted on the online digital platform Hotstar with a 7-episode run. Highlighting some of India's best creative minds debuting their personal TED Talks in Hindi, Khan had this to say about this amazing new opportunity: "It's a huge honor to host this show. When two giants like Star India and TED Talks come together, we are sure to fire up a billion imaginations. Bringing the power of ideas to people's living rooms across India and reaching out to, especially, the youth of our country is something that's really exciting. I want our youth to be inspired to think of new ideas, simple and unique ideas, that can pack a punch. Ideas that can change lives!" You cannot get more focused than that.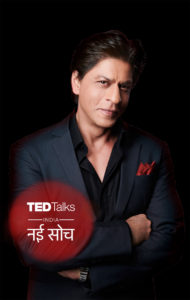 But, what else beyond these incredible TED Talks does Hotstar offer that can also engage a whole new level of interest from not just the Indian community, but likewise peak the interest of us here in the United States? How about invoking the power of stage performance and combining it with cinematic production qualities found in movies? It's found at Hotstar through CinePlay, an innovative and fresh platform to enjoy the storytelling prowess of a live play while having it presented with specialized sets, camera, and lighting efforts for each production, filmed over multiple days, hence replicating a feature films' process. In meshing these two artistic formats, the audience will be treated to an immersive experience that utilizes the best elements of each medium. Plays such as "Bombay Talkies" and "Adhe Adhure" starring such luminaries as Nandita Das, Saurabh Shukla, and Darshan Jariwala only scratches the surface here, folks.
Ok film fans, you're probably wondering what's what for access to your favorite Bollywood and other regional language offerings? How about recent hits like "Jolly LLB 2" and "Judwaa 2" paired with other excellent blockbusters such as "Pink", "Housefull 3", "Prem Rattan Dhan Payo", "Zindagi Na Milegi Dobara", "Baahubali 2: The Conclusion", and "Phillauri"? Not enough? Well, realize we're talking over 2000+ Indian films and documentaries available on Hotstar that span Hindi, Tamil, Telugu, Malayalam, Kannada, Bengali, and Marathi languages! I can personally vouch for the top quality of many of the Hindi and Tamil language films I have seen over the last 2 years, and can likewise encourage any and all movie fans here in the U.S. to make it a point to check out these efforts, now made even easier and accessible through Hotstar!
I know there are plenty of love nothing more than to plant themselves in front of the TV, right? So, how about knowing you will be able to pretty much spend the rest of your already limited free time doing the same thing, but by taking in some of the over 60,000+ hours worth of HD Indian programming Hotstar offers as well!  Like cooking? Check out "Twist of Taste" with top chef Vikas Khanna. Not your cup of tea? What about taking in the world of fashion with Shibani Dandekar and her show "Style & The City". Or for all you DIY-ers, take in interior designer Ashiesh Shah in "Design HQ" as he shares "how to design your own space" while hearing from such uberstars as actors Hrithik Roshan and Aditya Roy Kapoor. Then there's the sports! THAT got the U.S. reader's attention! Try something fresh and watch live Cricket, Badminton, Hockey, and Kabaddi! You might just be surprised how highly entertaining it is!
Of course, you can also take in the plethora of well-known Indian dramas, reality shows, romance, and family-oriented fare thanks to Hotstar's huge selection of additional TV offerings. I hope you're all getting the gist of this by now–check out Hotstar! Whether new to Indian entertainment or a veteran of everything the country offers, this platform is truly going to be the best possible way for everyone here in the U.S. to finally have the chance to expand their entertainment pallets and dive into the realization that easy access to superior content doesn't have to be difficult. Again, my experiences alone with Indian film have been an incredibly eye-opening adventure and I am highly looking forward to learning about the other mediums and avenues of entertainment this site has to offer. So, can I say it enough? Considering Hotstar.com is to discover an entirely new realm of distinctive, high-caliber, top-notch talents on display for your enjoyment.
In conclusion, you ask "How do I find out more?"  Well, the easiest way to venture over to us.hotstar.com (or ca.hotstar.com in Canada only) to get a preview of what you can expect. Then, should you get drawn in like I believe you will, it is made simple by allowing you the opportunity to digest one full month of the service for FREE, which honestly is always hard to pass up, eh?  Then should you choose to continue, it's only $9.99/month to continue and cancellation at any time is available–but, we know you won't want to, so why kid yourself? That is how confident I myself am that you'll love what you find at Hotstar! For mobile fanatics, you can access Hotstar.com from the iOS App Store, Android Google Play, and on Roku devices as well! Access across multiple screens is allowed to those who fully subscribe, so even if your household has different tastes, Hotstar.com has that covered. Indeed, membership has its privileges.
"Follow" Hotstar USA on Twitter: HERE
"Like" and "Follow" Hotstar on Facebook: HERE
"Follow" Hotstar USA's Media Company, JINGO Media, on Twitter: HERE
"Like and "Follow" JINGO Media on Facebook: HERE
There you have it, folks!  What else is there to say other than to enjoy this exciting new chance to indulge in an entirely different arena of entertainment via Hotstar.com in order that the realms of Indian cinema, TV, sports, and theater can wow your senses, augment your choices, diversify your tastes, and simply provide all-around entertainment value!
As always, this is all for your consideration and comment.  Until next time, thank your for reading and here's to a great 2018!