Hello, readers! I extend a hearty "Welcome Back!!" to many of you who have truly blessed and humbled this writer in visiting the site often and supporting what I am striving to do.  New readers, a special "Welcome!!" to you, and know how much I appreciate your coming to the site for the first time! So, continuing with this new year's "In Their Own Words" interview series, I have the utmost privilege of introducing the third member of the cast from the upcoming theatrical indie feature film "Providence" that I have been amazingly blessed to connect with over these last few months. This versatile and accomplished actor brings a wealth of experience from stage and screen to the table, and serves as key player in the film's deep, faith-based message about love that's worth the wait.  So, without further ado, I present this interview with Rich Swingle!
One Film Fan: So, let's start out by getting a little general background on the man who is Rich Swingle and what catalysts first drew you to acting.
Rich Swingle: I played Mr. Beaver in "The Lion The Witch and the Wardrobe" in the fourth grade. Later that year I played a space alien who came to earth to witness the birth of Christ. I used my father's crop dusting helmet (he flew under power lines to spray farms), and he told me to use a gel in the visor so it wouldn't fog up. I forgot! I didn't bother memorizing my lines since I was in my space pod for the duration of the play and had my lines taped to the space console. The visor fogged up so little Ricky learned to improvise!
O.F.F.: How did you further learn the art (ie: mentors, influences, and schooling)?
R.S.: Our youth group did sketch work all the time under the direction of Youth Pastor Ron Mulkey. I once dressed up as Colonel Rickmar Swingdafi (when Muammar Gaddafi was a world menace). We kidnapped our pastor during a service and held him ransom for a certain number of cans to feed the poor. At George Fox University, I was in a drama troupe led by Mel Schroeder. We performed sketches throughout the West Coast in schools and churches. One of my favorite memories is when we broke a stage in a sketch about a glove that represented sin. The glove was so nice at first, but then it took over and beat me all about. It threw me to the ground and craaaaack! We broke that stage both years I performed there, and I heard they broke it again after I graduated, all three times with the same sketch!
I spent a year at Gordon-Conwell Theological Seminary, and while I was there I sensed the Lord leading me to minister through the performing arts. I switched to a Masters in theatre at Hunter College, where I was able to study under Eric Bentley (C. S. Lewis was his advisor at Oxford), Tina Howe (playwriting: nominated for the Tony Award, Pulitzer Prize and winner of the Guggenheim Fellowship), Patricia Sternberg (sociodrama: a student of sociodrama's inventor, Jacob L. Moreno), Jerome Coopersmith (screenwriting: screenwriter for "An American Christmas Carol", many of the original "Hawaii Five-O" episodes and over 100 episodes on all three major networks at the time), Jonathan Kalb (criticism: critic for the New York Times). A few years ago I took a group of my students to perform a scene from "Freud's Last Session "in Eric Bentley's living room. I played Sigmund Freud and a student played C.S. Lewis. I'm still in touch with Eric; my bride, Joyce, and I recently attended his centennial celebration!
O.F.F.: According to your bio, you've been able to have great accomplishment not just in film, but also via numerous stage productions on five continents and 28 nations, many of which you actually wrote or assisted in developing.  Can you tell us a bit about those experiences and how they've assisted in shaping you as an actor?
R.S.: Though I didn't start doing film until 2010, I haven't had a 9 to 5 since '95. I've earned my livelihood through performances, coaching, and teaching. When I started doing films in 2010, it quickly became clear that you can't fake the emotions. Not that faking them is the goal on stage, but when you perform a scene again and again, you don't always have to reach the bottom of the emotion for it to play to the front row. But with a 4k camera pointed at you there's no room for going through the motions. It really must be real. That work has then added depth to my stage work.
On the other hand, my work on stage has taught me to have my lines down cold and to not pull back. Often that's resulted in film directors telling me to pull back, but that's easier to do than pulling passion from a shallow well. Also, all of the international travel (and living in NYC for more than 20 years) has given me an ear for languages and accents. I've performed short bits for native speakers in Spanish, Mandarin, Hungarian, Korean, Swahili, Hebrew and Nafe (spoken by about 500 people in Vanuatu). While performing at the Edinburgh Fringe Festival a fellow thought I was Scottish.
O.F.F.: When preparing for a role, do you always have the same routines/methods to get into a character or does that vary depending on the role?  Additionally, how much research do you tend to do for a character?
R.S.: This varies widely. I've tried to study and teach a variety of techniques because some lend themselves to certain characters more than others. I find that method work is particularly helpful when learning a new accent, living with it wherever you may be. I was learning the Scouse accent (Liverpool) for the film "For the Glory" (www.RichDrama.com/ForTheGlory), and it was so challenging I didn't dare let up on it. I was ordering something at a coffee shop and a fellow in line started apologizing to me about America! For "Providence" (www.RichDrama.com/Providence), because there was no written dialogue, we used improv, which is actually one of my favorite techniques. In one of the scenes I was comforting two women (Brenda Jo Reutebuch and Cynthia Birdsong) in a cemetery. I got them talking about real loss, and before we knew it they were both sobbing.
One of the techniques I focused on in grad school was sociodrama (www.RichDrama.com/Workshops). It's basically directed improv, and I used that a lot on "Indescribable" (www.RichDrama.com/Indescribable). Joyce played my screen wife (for the first of four times so far: www.RichDrama.com/JoyceSwingle), and we had to cry in a scene. I used some sociodrama techniques to relive fictional memories for the characters, and by the time the cameras rolled we were both sobbing, and so were our screen children, all the way down to the five-year-old, Andrew Cook! There is one technique I try to employ whether it's for stage or screen: I try to really be in the moment before the lights come up or the director yells, "Action". The importance of this choice was underscored by my friend John McDonough who was directing me in "The Revelation" (www.RichDrama.com/TheRevelation). The way I've written it, John the Beloved Disciple returns to earth to share The Revelation with the audience directly, which he couldn't do when he was a prisoner on Patmos where he wrote it. McDonough said I must really be at the throne of the Lord before stepping on stage. Great advice!
I always include some research, but for my stage plays it really never ends. For "Beyond the Chariots" (www.RichDrama.com/BeyondTheChariots), which tells the rest of the "Chariots of Fire" story, I poked around the Eric Liddell Centre in Edinburgh with Eric's niece, Peggy Judge. I got to look over photographs and take home a copy of an out-of-print biography. That started it off, but then I read several biographies, Liddell's book (The Disciplines of the Christian Life), and I've interviewed about ten people who remember Eric Liddell, including all three of his daughters (though Maureen—his youngest—never met him), three of his nieces, and four of his students, most notably two of the great grandchildren of Hudson Taylor, who were interned with Liddell (www.RichDrama.com/JHTIII). The first time I met Jim Hudson Taylor III I had just performed for his church's youth group in Hong Kong. He walked up to me as soon as it was over, and—without introduction—said, "It was softball. We didn't have enough room to play baseball." He invited us over to his apartment for more insights into life with "Uncle Eric" in the internment camp and strategies and contacts for getting the play into China for the '08 Olympics. Those doors did open, as they have during the Olympics in Vancouver, Singapore (for the inaugural Youth Olympics), London.
O.F.F.: Can you comment a bit on your connection to Eric Liddell's story?
R.S.: "Chariots of Fire" won four Academy Awards in 1981, but that didn't mean as much to me then as the fact that it inspired me personally on multiple levels. I played the record the night before every track or cross-country race! Eric Liddell was an inspiration to my younger self as an athlete and also as a Christian. In Hong Kong, I had the opportunity to interview one of his students, H.K. Cheng, who runs an engineering firm with offices in Hong Kong and China. I asked him about Eric Liddell's greatest impact on his life, thinking that since Eric taught science that he may have inspired H.K.'s choice to be an engineer. Without hesitation H.K. said, "Christianity" was Eric's greatest influence on him. Liddell's refusal to run on a Sunday has given me courage to walk away from projects that we feel are not honoring the Lord. Also, my grandparents were missionaries in Kenya, so the missionary aspect of Eric's story has always appealed to me, and that's the part of Eric's story my play tells: www.RichDrama.com/BeyondTheChariots.
O.F.F.: Do you prefer more physically driven characters or emotionally driven characters and why?
R.S.: The continuum between physically and emotionally driven characters is getting closer to emotionally driven as I get older. I LOVE physical work, but I'm finding I need to adjust the blocking as time goes by. Though I try to stay in good shape, I can see where things are heading. I saw a sketch with Red Skelton once in which he walked through a door and we heard "bangity bang bang!" as he brought a number of items down on his head. He stepped back through the door, reeling from the disaster. He said, "Twenty years ago you would have seen that!" My goal is to never retire, just keep adjusting my blocking.
O.F.F.: So, onto your current project, "Providence", set for limited theatrical release on Valentine's Weekend 2016. What drew you to this film and/or how did the opportunity arise?
R.S.: The answer to that question is the same as it is for many the projects in which I've performed: Facebook. I think this time it was Stacey Bradshaw (who plays Teen Rachel) who posted that they needed to fill the role of Adult Mitchell. I contacted Sharon Wilharm, our director, and she sent me the script and a private link to watch their first film, "The Good Book". I loved both, and I booked my tickets within 48 hours of reading that Facebook post! I didn't know it until later, but Joyce had been praying that I would be cast in a lead role in a movie that honors the Lord just days before, in the run-up to the theatrical-on-demand release of "Beyond the Mask", in which I play Dr. Bonneville.
"Providence" will also answer another prayer, this one from 2008. We moved near Times Square that year, and the first time we went to see a movie at AMC Empire 25, it was a reminder of when I'd been at the opening to that theatre in 1997. AMC moved the old Empire Theatre 168 feet to the right to make way for the 25 screens, shops, and restaurants. They now use the old theatre as the lobby. You can read more about that and see the two giants who moved it at www.RichDrama.com/Escalator. At any rate, I was on the escalator out of the building and I said a silent prayer that some day I'd be on that very escalator having seen a film in which I performed. On February 12, that prayer will be answered when "Providence" opens in the AMC Empire 25 Theatre.
O.F.F.: Tell us about the character, Adult Mitchell, you play in it.
R.S.: Mitchell's award-winning skills as an orator during his teen years parlay into preaching as an adult. Having spent a year in seminary and being on the leadership at our church for many years (I was recently named a Drama Evangelist: www.WestchesterChapel.org/RichSwingle) I felt very comfortable playing Mitchell. In the scene where he preaches at the Easter Service, I actually prepared a full (though short) sermon. Though "Providence" is a silent film, I wanted to really be preaching when the camera was rolling. I didn't have time to get through the whole sermon, and what I shared was chopped up every time they changed camera angles. So I promised my "screen congregation" I'd record the actual sermon. Our church (www.WestchesterChapel.org) did not meet the day after the January 23 blizzard, so I figured that was a good day to post it. You can hear it at www.RichDrama.com/ProvidenceSermon.
O.F.F.: There's a resounding message about the power of deep, true love through God at the core of this story.  How did that message influence you as a whole when filming this project?
R.S.: My bride and I will celebrate 18 years of marriage on March 21, and for all of those years we've been asking the question, "How?" How did the Lord unite in New York a farmer's son from Oregon with a mining engineer's daughter born in Chile? We had friends in common including my best friend and another mentor, Mac Nelson (www.RichDrama.com/MacNelson). When I told him I'd met her he said, "I've been to her house!" Joyce had been led to give regularly beyond her tithe to my church, The Lamb's Church of the Nazarene (which had two Off-Broadway theatres), because they had a ministry to the homeless. But we didn't meet until friends said, "You're going to meet your soul mate," to both of us separately before we went to a singles retreat where I was performing and she was speaking.
So after many years of asking, "How?", we were visiting a spiritual mentor to us both, and she said that whenever she'd think of us she'd ask, "Why? Why did the Lord put you two together?" That was our last visit with her. She died a few days later, so that question was imprinted on us. So far the "Why?" has been answered by the four films in which we've played husband and wife, the 28 nations in which we've been able to perform and speak, and the leadership we've both provided at our church (www.WestchesterChapel.org), but we're looking forward to what's to come!
So I was able to draw from our own soul mates story in my part of telling the story in "Providence". There was one scene in which Rachel walks toward Mitchell. There was no plan to show my reaction, since that scene was all about Rachel. But I was feeling so much for Joyce in the scene that I wanted a chance at sharing what I thought might be very special, so I convinced them to set up the camera and lights to capture my reaction. In the scene I'm looking at Juli Tapken playing Adult Rachel, but seeing my own soul mate, Joyce. I don't want to spoil it by saying what the scene is, but I think you'll know it when you see it.
O.F.F.: How is that overall message of faith crucial as the basis for telling the tale of lead characters Rachel and Mitchell?
R.S.: I was on a plane to Nashville to perform in the film, and I struck up a conversation with the young woman sitting next to me. We ended up talking about spiritual things, and I asked her if she had a Bible. She said, "My grandma gave me a Bible". I told her I was about to perform in a film in which a young girl is given a Bible by her grandma. My new friend may not have used the word "Providence," but somehow she communicated the fact that the Lord had superintended us sitting next to one another. The theme of Scripture weaving in and out of the characters' lives is key to the story and shows us as an audience that seeing life through the lens of faith is deeply rewarding and hints at the fact that faith is eternally important.
O.F.F.: How was it working alongside fellow actors Juli Tapken, Irene Santiago, Stacey Bradshaw, and Josh Allen?
R.S.: I'll start by saying I was never on set with Josh, but it was great corresponding with him and watching some of his performances online so I could match some of his mannerisms. It was a joy to meet him and his amazing family at the premiere in Franklin, TN. Stacey and I weren't on set together either, but we did get to have breakfast between our scenes. She and I have now been in five films together (www.RichDrama.com/StaceyBradshaw), so it was fun to get caught up and thank her for letting me know about the project. Irene was just outstanding! Though we're only in a couple of scenes together, I got to watch some of her other scenes, and then seeing it all pulled together, with her arc from powerhouse business woman to dependent stroke victim, is just mesmerizing! Working with Juli was also a great joy! She and I were having such a great time improvising our first date, Sharon had to urge us to get to the hug!
On that note, I was very grateful to the Wilharms for keeping the romance chaste! That's very important to me, not only because I believe it honors the Lord, but that's the way Joyce and I built a rock solid marriage, and I don't want to ever reinforce the world's patterns. That being said, as I mentioned earlier, you can't fake emotion on camera, so Juli and I really had to cultivate feelings for each other in our scenes. So when we were done we had a proper de-roling, a process I learned in my sociodrama training in grad school. We physically shook off the roles, and then I shook Juli's hand and said, "It was great working with you". Her husband Jeff was standing there, and I ceremonially passed her back to Jeff and thanked him for allowing her to help tell the story with me. When Joyce and I were praying about whether to attend the premiere in Nashville, I saw the image of the four of us posing for a photo. It was a–well, a "Providential" moment when that photo was taken.
O.F.F.: Also, how was being directed by Sharon Wilharm?
R.S.: Sharon is GREAT! She and Fred make such a fantastic team! Sharon is brilliant at telling a story visually, so having no words was no obstacle for her. She was always clear, articulate and, despite there being no reason technically to yell, "Quiet on set!", she kept everyone focused, which really helped us actors!
O.F.F.: What other projects are on the horizon for you at this point?
R.S.: Joyce and I are leading a team to Rio for the Olympics (www.RichDrama.com/Rio), so we're trying to pull those details together. Today I booked a workshop at Princeton University. I co-lead a presentation skills workshop there every year. I'm working on a screenplay of one of my one-man plays. I just uploaded an audition for a project, so we'll see how that goes. And my performing itinerary for the New Year is starting to fill up: www.RichDrama.com/Schedule.
O.F.F.: You've had some serious experience teaching workshops over the years, again at multiple locations all over the world.  As you obviously have a passion for acting, do you likewise have that same level of drive to teach others as well, then?
R.S.: Indeed I do! I'm looking forward to teaching a workshop at the Christian Worldview Film Festival Guild in San Antonio in March (www.ChristianWorldviewFilmFestival.com), and I teach for a week at the Rocky Mountain Christian Filmmakers Camp (www.ChristianFilmmakersCamp.com). At this point we only have two slots open for actors, so if you're interested move swiftly!
O.F.F.: Independent film is one arena that often gets little or no overall attention from the great masses of movie goers both in the U.S. and abroad, and therefore must rely on word of mouth and people who promote the films, directors, producers, small film companies, and others associated with the efforts being put out there.  How important is it to you that indie film gets more notice and distribution to the world, as it seems so evident it is a medium that has such deeper storytelling, characters, and invested artists behind it all that deserve some recognition?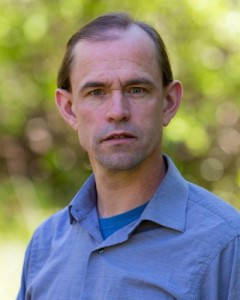 R.S.: I couldn't agree with you more! I heard Stephen Kendrick teach at the final San Antonio Independent Christian Film Festival, and he pointed out that it takes a little while before a baby can even crawl, but before long he takes his first step, and then he walks, runs, gets in a car, and for some a plane. He said the Christian film industry is still in its infancy, but it won't be long before it's really flying. Then, only a couple of years later, his film "War Room" was the NUMBER ONE FILM IN AMERICA on Labor Day Weekend, and the NUMBER ONE VIDEO IN AMERICA the week following New Year's Day!
At the Christian Worldview Film Festival, George Escobar shared his belief that Christian-made films are gaining ground because they speak to the soul! So much of blockbuster movies are cotton candy. They're sweet and/or fun, but they don't satisfy the God-shaped hole in each person's soul. One night, Joyce and I watched the first film of a director who told us not to expect much. The production value might not have been there, but by the end we were both SOBBING! Later in the evening we watched a network show that happened to have a similar theme. Though their budget was a million times larger (maybe literally!), neither of us were moved.
In order for the Christian film industry to really pick up steam, people need to go out of their way to support Christian films. I'm delighted that there are some distribution platforms rising up that make finding good Christian films easier. I keep a growing list at www.RichDrama.com/Recommendations. Another good place for ideas is Christian Cinema's Top 100 List: www.RichDrama.com/Top100.
O.F.F.: OK–yes, it has to happen—the final question often asked—and will be so again.  What is YOUR favorite film of all time?  Why?
R.S.: "Chariots of Fire". It inspired me as a boy, it inspired my most traveled play (www.RichDrama.com/BeyondTheChariots), and it's a great example of how a strong Christian message can garner Best Picture at the Oscars. May it be so again!
How did I KNOW "Chariots Of Fire" would be THE film chosen here? Given the passion and pursuit of learning so much about Eric Liddell's life and the subsequent impact this had on a young Rich Swingle and his path into adulthood, don't think it should surprise anyone! This is one multi-talented, multi-faceted individual we have just heard from, and it continues to inspire this writer to never give up following a dream, because you never know where, literally, in the world it could take you! As an actor, speaker, teacher, mentor, friend, man of deep convictions, and champion of Christian-based indie film, play catch-up first with Rich's already prolific career and then hang on for what's to come next, whether it be on stage or screen! Want to follow along with what Mr. Swingle is up to?  Try these sources to do just that:
"Follow" Rich on Twitter: Here
"Like" Rich's Facebook Page: Here
Check out Rich's website: Here
"Follow" "Providence" on Twitter: Here
"Like" "Providence" on Facebook: Here
Per usual, I would like to extend one more heartfelt "Thank You!!" to Rich Swingle for his willingness to take the time and answer some in-depth questions for OneFilmFan.com!  It has been a wonderful time learning about this amazing actor indeed!  Keep watching for further posts and until next time, thank you for reading!