As this reviewer has often commented on in previous interview posts, one of the most fulfilling aspects of doing what I do has been the unexpected and absolutely amazing opportunities presented to connect directly with the individuals who are an integral part of any film viewing experience–the actors. Additionally, it has been an unequaled pleasure to form these newfound associations beyond the borders of my home country, the United States, via this film-centric journey now encompassing over 15 foreign territories, including the one this next interviewee calls home–India!
Earlier this year, the decidedly prolific Bollywood film engine based in Mumbai released an intense, gritty, and true story based dramatic effort, "Sarbjit", chronicling the wrongful incarceration of Indian farmer, Sarbjit Singh, whose accidental, drunken stumble across the Pakistani border created a false accusation of espionage by the Pakistani government while becoming a platform for Sarbjit's sister Dalbir became defiantly and obsessively driven to gain his release. In telling this narrative, one of the supporting characters, Sarbjit's youngest daughter Poonam, plays a key role in standing by Dalbir in her fight for Sarbjit's freedom.
So, this all said, I had the fantastic chance arise (thanks to the wonderful world of social media!) to be introduced to the excellent actress that played Poonam in the film.  Needless to say, it didn't take long to realize how far beyond film this artist's talents reach, and she was kind enough to indulge some in depth questions I presented to provide us all a concise portrait of exactly what the road to Bollywood and beyond has been all about!  Much more success is coming her way, folks, mark my words!  It with a grateful and gracious heart that I present to you, readers, my interview with a multi-faceted talent, the beautiful Ankita Shrivastav.
One Film Fan: First off, thank you so much for your willingness to do this interview! As a film reviewer only recently introduced to the Bollywood cinematic world, it is an honor to have this first opportunity to get perspectives from one of the industry's participants!
Ankita Shrivastav: You are most welcome. Thank you for such well thought out questions, Kirk.
O.F.F.: Thank you! To said questions, then! In more generalized/broad strokes, regale us with a tale of who Ankita Shrivastav is. You were born in Kanpur, India to a prestigious family, I believe? Additionally, you were raised in Bombay, Bengal, and Orissa. What were those childhood (and teen?) years like and what were the initial catalysts that drew you to acting?
A.S.: Living in various cities and hopping from one school to the other rids you of all your inhibitions. You have to make new friends in every place. That's what you need as an actor too. No inhibitions in front of the camera. Though I didn't know it at the time, moving from place to place also exposed me to different cultures, which in a way adds to my understanding of characters. I was four years old when I first stepped on a stage. I dragged my friend along. I don't remember what I said. But what's clear is the pure joy and confidence I felt being up there. Later, in school and college, I participated in plays, elocutions, declamations. I didn't know that the voice and speech training would come handy later. In these small ways, I think I was just getting trained for a career right from the start.
O.F.F.: In a relatively short amount of time, you had the chances to work with multiple National Award-winning directors, including Priyadarshini Krishnaswamy and Anant Mahadevan. How did those film experiences help shape your career?
A.S.: When one gets an opportunity to work with such a skilled set of people, one tries to absorb everything. Honestly, I became greedy of the knowledge and experience they had to offer. The most important takeaway for me is the intensity directors of that caliber put into their work. I realized the effort it takes to create a film of that level. I pushed myself that much harder in those two projects and something I continue to do in my current ones.
O.F.F.: So, onto your current project, the recently released, true-story-based drama, "Sarbjit", making its theatrical run and now out on DVD. What drew you to this film and/or how did the opportunity come about?
A.S.: I knew of Sarbjit's story from the newspapers. But when I read the script, it exposed me to a side of the story that is seldom reported. The emotional drain an experience like this can have on the victim's family. I immediately grew to care deeply about my character and the story. And then there was the attraction of working with brilliant co-actors like Randeep Hooda, Aishwarya Rai and Richa Chadha, and again a director like Omung Kumar. To be honest, there was no reason to say no to a moving story like this.
O.F.F.: Tell us a bit about the character, Poonam, you play in it.
A.S.: Poonam was just 23 days old when Sarbjit was arrested in Pakistan. Her father dominated their lives, but yet she had never seen him. In the film, Poonam is conflicted. On the one hand she loves her father, but on the other she sees the suffering her father's issue causes to her mother and sister. When she does meet her father, it is only for a few minutes. But it's enough to transform her life. I am sure living the part was a zillion times more difficult than portraying it. I hope I did justice to it.
O.F.F.: Just being honest, this was one incredibly intense film on multiple levels from start to finish.  Personally, I was emotionally drained by the end (in a good way)! How was it to play a vital supporting character in such a potent story?  How did you get to that place emotionally, especially for the prison visit sequence?
A.S.: Oh we were all drained emotionally at the end of 5 months of filming! Plus, the prison family scene that has made everyone cry was the first sequence we shot. For me, it was almost like the sequence we were shooting. I was meeting Randeep for the first time exactly like his daughter was seeing her father the first time ever. I used that unfamiliarity in the scene's build up.
Also, there's something about playing a character who is alive, who you see on sets occasionally. It was especially incredible to interact with Mrs. Dalbir Kaur, Sarbjit's sister. I was awed by her courage. In some sub-conscious way I wanted to do justice to the story based on the real life of these women.
O.F.F.: I can only imagine this story would have a strong resonance within you personally as a native daughter of India.  What was it like to take part in such a potent and deeply relevant film about Sarbjit Singh and both he and his sister's plights?
A.S.: It's a very sad feeling. A family suffered for so long and the governments on both sides did nothing about it. It's sad because we tell such stories later, but don't take enough action while they are happening. Mrs. Kaur was alone in her battle. She had no higher references or support. It still sends a shiver down my spine to fathom the torture that Sarbjit went through. I told his wife Mrs. Sukhpreet after the screening that I found it difficult to watch the film in places. I don't know how she went through it.
O.F.F.: Being a part of this project, you had the amazing occasion to work with a Bollywood icon, Aishwarya Rai Bachchan.  That had to be seriously special, yes?
A.S.: Boy it was! It was a fan moment that stretched for the first few days. But later, she made us feel so comfortable that I stopped feeling awkward. She took care of us! It's only after we finished the shoot did it sink in that I had worked with Aishwarya Rai Bachchan.
O.F.F.: Additionally, how was it to also work with other fantastic actors like Randeep Hooda, Richa Chadha, and Darshan Kumar among others?
A.S.: All three are brilliant actors and are here by the virtue of sheer grit and determination. Working with them tells you that if you keep your eyes set on the goal and work your ass off, you do meet success.
O.F.F.: How was it working under the lead of "Mary Kom" director Omung Kumar?
A.S.: He's very detail oriented. Perhaps that's why he comes across as being strict. He made sure that there was pin drop silence during the shoot. But, that's the nature of the film too. It needs us to feel the pain to be able to portray it. So I believe that added to our performances.
O.F.F.: What is on the horizon for you currently?  What are some dream projects or directors/actors you're desiring to work with in the future?
A.S.: Well I am not just an actor in films. I do a lot of stage, and have started exploring myself as a stand up–and started enjoying it a lot! So, each month I am discovering a new creative love and nurturing it! As far as working with directors is concerned, all actors I believe want to work with Mani Ratnam, Imtiaz Ali, Nagesh Kukunoor, Dibakar Banerjee, Vishal Bhardwaj, Aditya Chopra, Onir, Revathy, Vikramaditya Motwane, Sujoy Ghosh, Rajkumar Hirani–it's a really long list! Actually, I missed out a name. If it's a really good dream, I'd like to work with Woody Allen!!!
O.F.F.: Again from your bio, I understand you pursue stage acting in addition to film, as well as represent multiple brand name products in ads and commercials, correct?  Briefly tell us about those facets of your career to date.
A.S.: Yes, it been good so far. I currently perform a play called "An Unposted Love Letter", which is based on a Doris Lessing short story, adapted for stage by Mohit Sharma. It's a monologue on the life of an actress as she writes to her One and Only. Then, there's the stand-up comedy act that I have recently started called "Oye Stand Up", where we take a dig at our lives as actors when the Anurag Kashyaps and Karan Johars of the world don't know us, the corporate world, Mumbai monsoons, among other things. Coming to advertisements, I have featured in over 50 TVCs for major brands like LG, MTV, KFC, Samsung, Tata Sky, Pears, Dominos.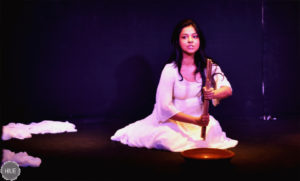 O.F.F.: From reading "Filmfare" interviews and simply watching more and more Bollywood film efforts, both new and slightly older, one thing that strikes me about so many actors within this industry is the humble attitudes and more real, down-to-earth perspectives on stardom vs. just wanting to be seen as normal people.  Is that the prevalent atmosphere amongst the stars you've worked with?  And is it the demeanor you yourself choose to uphold as well?
A.S.: I think that's because stars are, in fact, normal people! They have strengths and weaknesses. They are funny and have their quirks just like everyone else. Above all, they are professionals. My experience so far has shown me that the biggest stars work the hardest. They give great attention to detail and there's a lot one can learn. I have not seen any star behaving irrationally so far. In fact, they put in that extra effort to make you feel comfortable. Yes, I am the same. I don't see any other way in which human being should behave with the other.
O.F.F.: Have to end with a classic question to actors—what is YOUR favorite film of all time?  Why?
A.S.: "Annie Hall", for sure! What lovely writing. Such a quirky story. It's provides an insight into life without being preachy. It makes me smile. And above all, because it's Woody Allen. Need I say more!?
You know what, Ankita, you need not say more, as you've honestly said it all! From the first small beginnings stepping on a stage at 4-years old, to the plays and communications-related efforts of college, onto work with top-level directing legends, coming into the current day with screen ("Sarbjit") and stage ("An Unposted Love Letter"), then looking forward to the future with dreams of even larger productions, stand-up, commercial, and stage work–yeah, it seems evident to me we've only seen the very first steps being taken by this truly grounded but seriously rising Indian star!
Let me say, as a reviewer, that having the first opportunity to interview a Bollywood film actress is immensely exciting, as the genre overall has become one of my complete favorites out there thanks to Indian cinema's fresh flare, unique stylings, and new takes on themes Hollywood has done over and over, but with not so original material anymore.  So, please, if you want to try something new, check out "Sarbjit" and other Bollywood releases from this year (check out my section with those reviews!), and be surprised as much as I was at the level of quality efforts being produced in Mumbai!
So, want to keep track of what Ankita is up to?  Spread the word about this interview and also try the following ways to do so:
"Follow" Ankita on Twitter: Here
"Like" Ankita's Facebook Page: Here
Once again, I extend a huge "Thank You!!" to the lovely Ms. Shrivastav for her willingness to do this interview and connect with OneFilmFan.com!  I truly hope that we will be seeing a lot more of this skilled and accomplished actress soon on the screen and stage!  That's it for now, and as always, until next time, thank you for reading!