Greetings and salutations, readers, and welcome to my newest edition of "My Thoughts On", which I tend to reserve for covering random subjects that catch my eye or further assisting to promote films and filmmakers with whom I've connected with and reviewed films for.  For this outing, thanks in no small part to composer Matthew Whiteside and his tireless efforts in promoting this amazing thriller, I am doing some additional coverage regarding the indie feature film from Scottish director Bernd Porr, "Anna Unbound".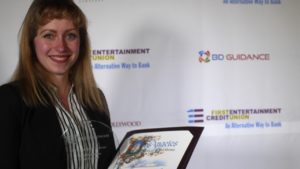 Having reviewed the project back in February, as well as posting interviews with Bernd and lead actress Vasso Georgiadou at the end of March, the film has been hitting the festival circuit with quite an impact, the film currently having garnered 2 awards wins (Best Lead Actress: Vasso Georgiadou at the North Hollywood Cinefest and Best Supporting Actress: Sharon Osdin at the International Filmmaker Festival of World Cinema) and 7 other nominations including Best Director, Best Lead Actress, Best Original Screenplay, and Best Drama Feature among others.  Born from thye short film "Cut Free", which featured the collaboration of Bernd Porr and Vasso Georgiadou, and subsequent visits to Greece by director Porr, this intense, edgy film about trying to distance oneself from the past is nothing short of incredible, both from a story standpoint and most certainly from its amazing performances.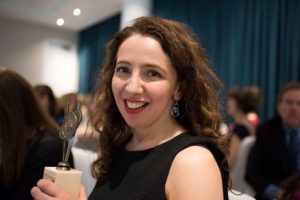 While there is a chance to catch this indie film gem coming up May 28th at the Southend On Sea Film Festival, those of us here in the U.S. now have the opportunity via Amazon Prime, Vimeo On Demand, and Roku TV.  The links to several of these are below, along with plenty of other worthwhile links to seek out and find out more about this excellent indie film:
Other Links:
Anna Unbound Website – www.annaunbound.com
Anna Unbound Trailer – http://vimeo.annaunbound.com/
Anna Unbound IMDB – http://www.imdb.com/title/tt4069042/?ref_=fn_al_tt_1
Vasso Georgiadou (Anna) – http://www.imdb.com/name/nm5318036/?ref_=tt_cl_t1
James Robson (Robert) – http://www.imdb.com/name/nm5571979/?ref_=tt_cl_t3
Bernd Porr (director) – http://www.imdb.com/name/nm3293421/?ref_=tt_ov_dr
Martin Brockleband (writer) – http://www.imdb.com/name/nm1924443/?ref_=tt_ov_wr
Music – https://matthewwhiteside.bandcamp.com/album/anna-unbound-ost
"Follow" the film on Twitter: Here
"Follow" the film on Facebook: Here
So, OneFilmFan.com extends a huge "CONGRATULATIONS!!!" to Bernd, Vasso, Sharon, the rest of a stellar cast and also to composer Matthew Whiteside for the film's ongoing and much deserved success and we can only hope this film keeps gathering more awards, more exposure, and becomes another shining example of the truly exceptional filmmaking that is taking place within the independent film realms.  Because this is material worth investing the time to watch and hence finding ways to support.
Until next time, thank you for reading!